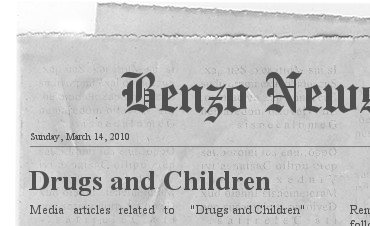 US Kids Represent Psychiatric Drug Goldmine.

By Evelyn Pringle. "During an interview with Street Spirit in August 2005, investigative journalist and author of "Mad in America," Robert Whitaker, described the dangers of psychiatric drugs. "When you look at the research literature, you find a clear pattern of outcomes with all these drugs," he said, "you see it with the antipsychotics, the antidepressants, the anti-anxiety drugs and the stimulants like Ritalin used to treat ADHD."

"All these drugs may curb a target symptom slightly more effectively than a placebo does for a short period of time, say six weeks," Whitaker said. However, what "you find with every class of these psychiatric drugs is a worsening of the target symptom of depression or psychosis or anxiety, over the long term, compared to placebo-treated patients."

"So even on the target symptoms, there's greater chronicity and greater severity of symptoms," he reports, "And you see a fairly significant percentage of patients where new and more severe psychiatric symptoms are triggered by the drug itself."

Whitaker told Street Spirit that the rate of Americans disabled by mental illness has skyrocketed since Prozac came on the market in 1987, and reports: (1) the number of mentally disabled people in the US has been increasing at a rate of 150,000 people per year since 1987, (2) that represents an increase of 410 new people per day and (3) the disability rate has continued to increase and one in every 50 Americans is disabled by mental illness.

The statistics above beg the question of how could this happen when the so-called new generation of "wonder drugs" arrived on the market during the exact same time period. The truth is, the "wonder drugs" cause most of the bizarre behaviors listed by doctors to warrant a mental illness disability."