All data must be read in conjunction with the survey limitations
Sixty four percent (64%) of those who participated in the surveys were female and 36% were male.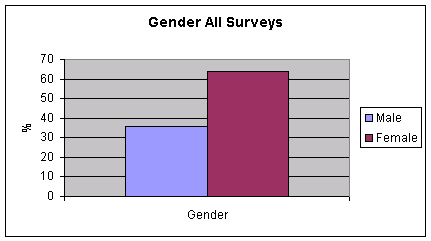 The age distribution of the male and female respondents appeared to be a little different. There were a higher percentage of males in the 20 - 29 year old and the 60 - 79 year old groups.