All data must be read in conjunction with the survey limitations.
Those who said that they felt that they had adequate support from their doctor, their family and their friends had on average a withdrawal that was rated a little less difficult. They were a little more functional and they recovered a little quicker.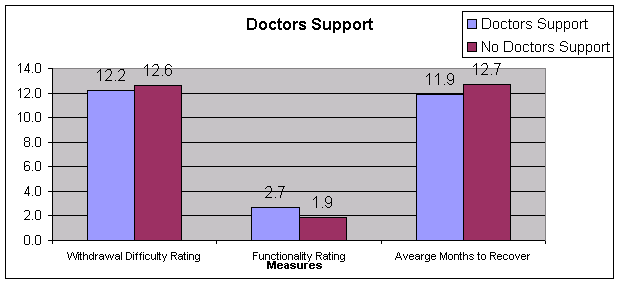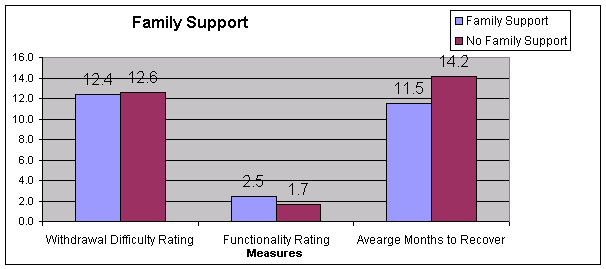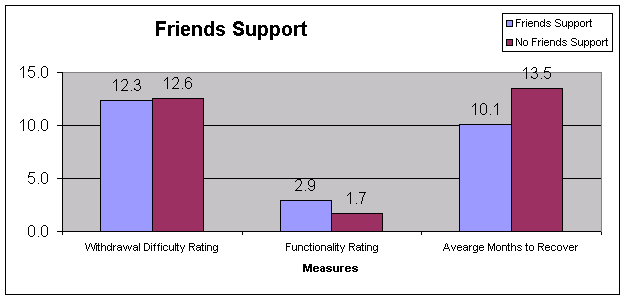 Those who reported that they had adequate support from a therapist didn't fair as well as those that did. Note that it is not being suggested that seeing a therapists is causing these differences - the differences may be occurring randomly or it may be that people who seek help from a therapist are having a harder time than most.