All data must be read in conjunction with the survey limitations.
The recovered group were asked which of their symptoms resolved first. The graph below shows that 25% of that group said that their cardiovascular symptoms resolved first.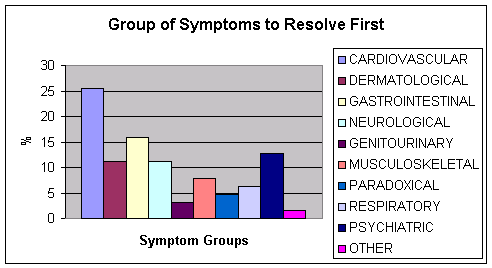 The recovered group were also asked which group of symptoms were last to resolve. Around 30% said that the psychiatric group was the last to resolve and around 22% said the musculoskeletal ones were the last to resolve.