All data must be read in conjunction with the survey limitations.
The graph below shows the mean daily dose of benzos taken (Valium mg equivalencies) by the number of years taken.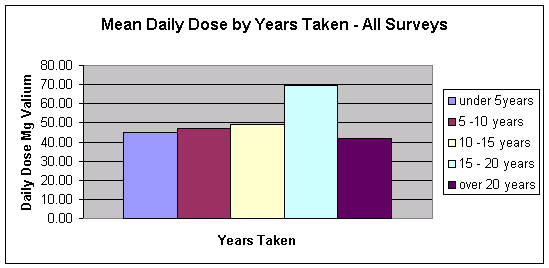 It was expected to find a strong relationship between dose sizes and years taken. While there was a slight positive relationship between increasing numbers of years on benzos and the sizes of the dose taken, this relationship wasn't strong.