All data must be read in conjunction with the survey limitations.
The graph below shows how long people had been on benzodiazepines at the time they decided to either withdraw from them or stay on them. More than 50% had been on for less than 5 years.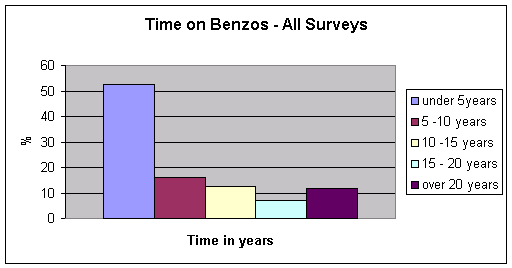 A finer breakdown of these figures is shown below.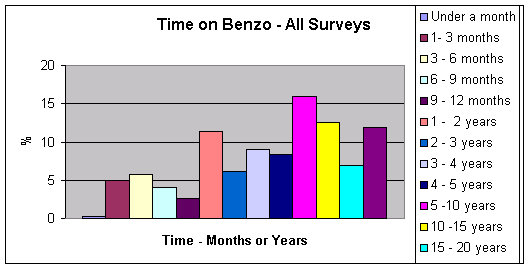 When these figures are split out by survey - the group of respondents, who have decided to stay on benzodiazepines, appears to have a different distribution in the number of years that the drugs were taken compared to the other groups. Thirty-four percent (34%) of this group had been taking benzos for more than 20 years compared with only 9% in the group who was withdrawing, or was about to withdraw.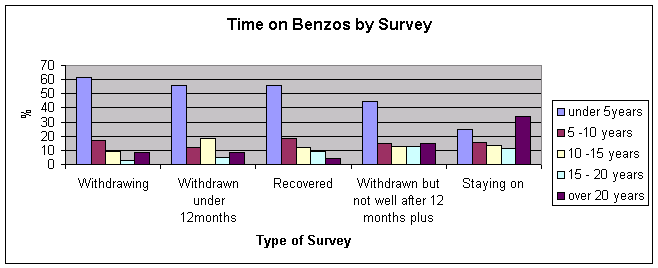 The graph below shows the average number of years on benzos for each of the survey types. The average number of years on benzos, over all survey types, was 8 years. Those currently withdrawing, or about to withdraw, had the lowest average of 6 years; and those who had decided to stay on had the highest average of 14 years.