All data must be read in conjunction with the survey limitations.
All respondents said that they had made at least one previous attempt to come off benzodiazepines. Thirteen percent (13%) said that they had made five previous attempts to withdraw.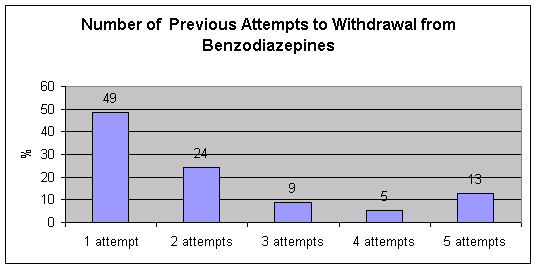 The two graphs below show average functionality (1 = can do one activity with ease, 9 = can do nine activities with ease) by the number of attempts to withdraw and the average recovery time by the number attempts to withdraw for these respondents. There is no clear pattern in this data.