All data must be read in conjunction with the survey limitations.
Seventy percent (70%) of respondents tried to get off their benzodiazepine using the cold turkey method*.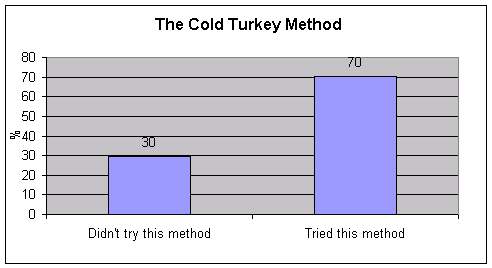 Sixty percent (60%) of those who tired this method - found it impossible.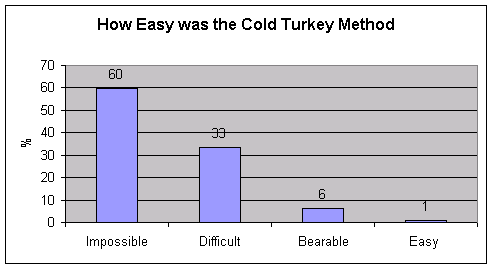 *Note the oold turkey method of getting off benzodiazepines is not a safe method to withdraw from these drugs. it is not a method that is recommended by the medical profession or the drug companies.